Exclusively at The Great Frame Up…
We now carry a large selections of prints and framed photography at our store.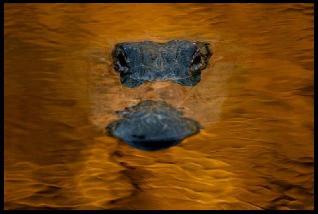 Published internationally and statewide Mac has entered the photography world with an unyielding energy and charisma. His subjects range anywhere from volatile riots to delicate dew drops suspended on spiders' webs.
A proud graduate of Virginia Tech majoring in environmental affairs, Spanish, international politics, and a concentration in biology, Mac fuses his artistic eye with a world view and a naturalist's instinct.
Although deeply moved and inspired by the many wonders surrounding his home in Gainesville, Florida, Mac has set his focus and efforts in Latin America. Giving imagery to the magical realism of daily life in the tropics has become his passion and life for the last two years.
An avid traveler, Mac uses his camera to capture the daily miracles found in both natural and cultural settings, unveiling devout intimacy and candor.
In stewardship and responsibility, Mac has also used his photography to promote environmental awareness. In Florida he has worked with the TREEO center and Alachua County Forever Fund in promoting ecosystem management. Internationally his photography has brought him to work for Wildlife Conservation Service (WCS) in the rainforests of Ecuador and then to Honduras teaching environmental science and nature photography to local children along the watershed of Pico Bonito National Park.
There is little that obstructs Mac while on assignment. Whether surrounded by shotgun explosions of tear gas, amongst territorial alligators, or gripping vertical cliff edges, dedicated to the image, Mac will capture the moment.
Mac Stone is an adventure-seeking, bull-running, traveling photographer. Above all, however, he simply celebrates with utmost intensity the vivacity and wonderment of our living world.
5% of all profits are donated to the Alachua County FOrever program by the artist.
To view more of Mac Stone's work, please visit his website by clicking here.
_________________________________________________________________________
Special framing offers when you buy Mac Stone nature photography:

email: MacStonePhoto@gmail.com
phone: (352) 359-0013